Irish Bowls 2022
Irish Bowls took place on a sunny but cool Sunday afternoon in September (18th).
The following players took part, photo below:
Ladies: Wendy (Organiser), Sue, Sheila, Elaine, Margaret, Sandra, Ruth and Marilyn.
Men: David L, David B, Ali, Jeff, Martin, Laurie and Pete.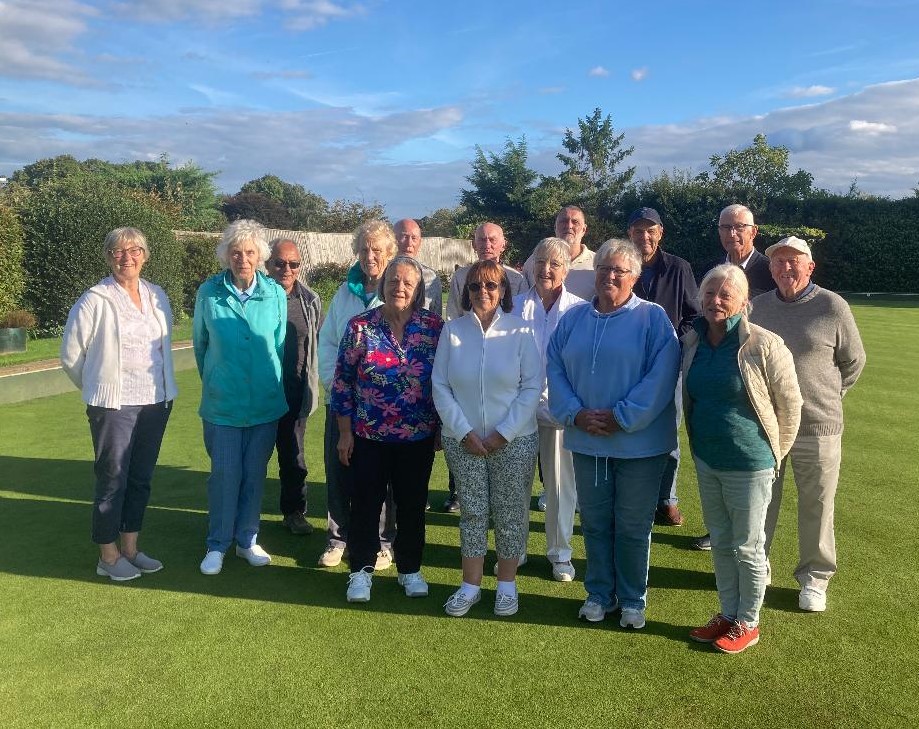 The winners were the Four consisting of Sheila, Ruth, Wendy and Sue. Photo below.